What's Your SEO Score?
Enter any webpage or website URL and see how optimized it is for targeted key phrase.
We will email your SEO report shortly.
11 Companies That Keep Your Head In the Cloud
For many companies, building and maintaining their own data centers and constantly upgrading their hardware is quickly going the way of the dodo. With the ability to store more data, access it even out of the office, and utilize cloud computing to run powerful applications, the cloud offers companies of all sizes the chance to improve efficiency and optimize growth. Here are eleven innovative companies looking to launch your business into the cloud.
Vote for your favorite Cloud company! The company with the most votes may receive a feature in our blog. Did we forget a good Cloud company? Let us know!
V
o
t
e

f
o
r

y
o
u
r

f
a
v
o
r
i
t
e
1. SEN Technologies

8
SEN Technologies is dedicated to providing fast, reliable, and accessible cloud technology with Freedom Cloud and Hosted Virtual Desktops. Unlike other clouds, bandwidth comes at no cost meaning any device from any place users can access the cloud for free. A performance leader, the Freedom cloud is consistently upgraded to let your applications run as you designed them to.
---
2. ProfitBricks

5
ProfitBricks is a leader in cloud computing with the fastest and most affordable cloud service available. Though a young company, they are already winning awards for their cloud's performance. They also pride themselves on configuring their cloud to the customer's exact specifications, with a flexible price model that means you don't pay for services or space you don't need. Designed to be easy to use, even those without experience in developing can create data centers optimized for any company's demands.
---
3. Orion Systems Integrators Inc.

0
Orion Systems Integrators Inc. is a global provider of IT servicers dedicated to tailoring solutions to fit individual needs in the financial, telecom, and healthcare industries, as well as the public sector. Recognized worldwide for their commitment to "best practices" IT solutions, the cloud computing services they offer are comprehensive, from Hosted Virtual Network to Server Backup and Disaster Recovery. With centers across four continents, their teams can solve your company's cloud computing needs, no matter the location.
---
4. Secure Infrastructure & Services

0
Secure Infrastructure and Services is a provider of cloud services for small and medium-sized businesses utilizing IBM hardware platforms. By managing IT infrastructure for firms so that they don't have to, SIAS aims to give their customers cloud technology that will protect their data in the event of disaster while making their data accessible at all times with their High Availability solutions.
---
5. Iron.io

0
Iron.io is the maker of IronMQ and IronWorker, cloud services that will efficiently manage your business's messages and allow for tasks to easily be written and then performed in the background without slowing down your processing-power. Already used by thousands of companies, from the large-scale to the startup, Iron.io can help your company create an effective messaging system.
---
6. Datapipe

0
Datapipe is a single provider solution of IT services for mid to large organizations. Focused on making sure that companies can effectively use their own data, Datapipe equips businesses with secure services such as cloud computing, platform as a service, and data centers. By working custom with each client, and with deep experience in cloud computing, they have earned their position as a leader in IT services, even offering their cloud technology to large enterprises like Amazon.
---
7. Virtustream

0
Virtustream is an expansive cloud software and service provider, which seeks to meet the needs of large companies with their Enterprise Class Cloud. Emphasizing the secure and stable cloud technology, the company stands behind the product for use in all industries, including government agencies. Their xStream platform is even utilized by cloud providers and IT businesses for cloud management. Widely respected throughout the industry, and with numerous awards, Virtustream can help businesses move safely into a cloud network.
---
8. Turn

0
Turn has made the essential cloud for marketers looking to keep their business competitive. The Turn Cloud Marketing Platform provides a single space to bring together all your data to see in real-time audience events with analysis and models, and can execute cross-channel campaigns. A trusted leader in building marketing software, the Turn Cloud Marketing Platform is utilized by many successful businesses all over the globe.
---
9. Teletrac Inc.

0
Teletrac Inc. designed the award-winning, market-leading GPS tracking software Fleet Director to help manage your fleet efficiency. The platform provides many valuable services, from real-time location of trucks to fuel efficiency to updates on vehicle maintenance. An industry leader for years, Teletrac has integrated cloud technology into its program, allowing your company to use its data to root out inefficiencies and reduce costs. For any business with a fleet to manage, such tools can be invaluable to improving the bottom line.
---
10. RiverMeadow Software

0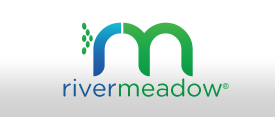 RiverMeadow Software provides fast and secure cloud migration solutions for businesses of any size. The software is integrated into many clouds, such as Oracle's cloud, and is designed for legacy workloads to be run hassle-free. Their unique price model allows business to pay as you migrate, with no upfront costs. Migration is automated and can be done from any source to any cloud in the world, a useful asset for any company seeking to move into the cloud.
---
11. Amax

0
Amax provides total computing solutions. Partnered with Intel, Nvidia, and other giants in the technology field, Amax can offer reliable, high-performance cloud computing and big data applications, among many other services. They are the choice architecture manufacturer for labs, universities, and major corporations with a great reputation for meeting the specific needs of their clients within their budget. Unsurprisingly, they have won many awards, some from their own customers and partners.
---
comments powered by
Disqus
Thought Leadership
Thought Leadership -
Pay-Per-Success
One of our sponsors, rolled out a Thought Leadership Pay-Per-Success for MeetAdvisors community.
Your expertise & your start-up's perspective could appear in:
CHECK IF YOU QUALIFY: